We all know by this point how important digital literacy and digital citizenship are for our students. Like any new initiative roll out, things will take time before the continuum that the Saskatchewan Government has created begins to gain traction in schools and school boards. Like the video we watched in class of the lone raver at the music festival, once others join, more and more will find this focus on digital citizenship irresistible (or mandatory), and will have it incorporated into their classrooms.
Creating a buy-in then, is essential for those first few converts. In this case, what can we do to pique the interests of others (teachers, educational admin) to take this SK continuum seriously? The document is at this point not going to be touched by many. While resources abound around the internet, it's intimidating for anyone, let alone an educator that feels uncomfortable using email as a means of communication with parents, to read such a document and put together resources that are authentic.
It's fortunate that this class exists as a means of creating those buy-ins for schools, teachers, and yes, parents to see how it really isn't so intimidating a topic, and that it does need to be a subject that is broached in the classroom/school/home.
The website I'm currently making will hopefully serve as a stop gap between the SK Curriculum and Ribble's 9 Elements for parents, school admin, and teachers I list parents first simply because without home support, there is not going to be the comprehensive consistency that is required to monitor and support positive behaviours online. School admin comes next because, let's face it, without the pressure to add yet another topic into the classroom dialogue, most teachers will exclude it.
Not because it isn't important, but because, and I'm preaching to the choir at this point, teachers are already overworked and are juggling a thousand things at once; one more initiative, and everything gets affected.
School admin will need to set up a school environment that conforms to the suggestions and requirements laid out by the SK Digital Citizenship document, and to provide teachers with a place to start that does require a buy in, but isn't as simple as step-by-step classroom lessons. Alongside this facilitation, a literacy or technology specialist (usually shared between a number of schools) would be excellent in supporting teacher learning. Giving teachers the opportunity to take PD on this curriculum, as well as improving their digital proficiency in classroom supports like Google Drive, Classroom, and Read & Write for Google Chrome would improve confidence and would likely increase the chances that teachers would follow through with modeling and instructing students in these areas.
Creating a timeframe to roll out this initiative would also be helpful for schools. This time of the year would be a terrible time to roll out a new initiative. Everyone is coming off report cards, the holidays are fast approaching, and everyone needs a break. Making a mention of the rollout before Christmas might provide teachers the opportunity to simply mull the idea of digital citizenship around in their heads over the break. Following the holiday, admin could introduce the SK Digital Curriculum to their staff, alongside an easily understood and accessible website that offers lots of resources and tips for teachers. Teachers would then have a variety of PD opportunities to look deeper into these resources, and to brainstorm how to pull these resources into authentic learning experiences. The goal could be that all staff are to try and implement this new curriculum into their classrooms in the Fall. This sets a goal that is far enough in advance that it is manageable for staff. Getting a new initiative thrown in your lap on the first day back after summer is never welcomed warmly, so knowing ahead of time would be ideal.
This is what has been on my mind over the last couple weeks as I've formed a love/hate relationship with the WordPress website creator. I sincerely am hoping to create something that will be relevant, accessible, and useful to my colleagues, as well as to my school, my students, and their parents.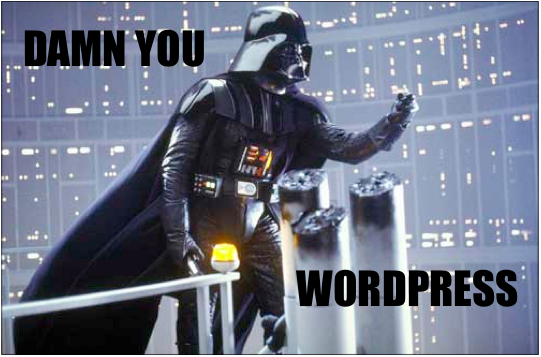 One future idea for this class in the future would be to collaborate more to create a class-built site that answers all the issues I have spoken about in this post. That would ensure that it would be used as a resource in the future, and perhaps even purchased? by the ministry as the much-needed interactive resource part of the SK Digital Citizenship package. Thoughts?